Sale price
$99.99
Regular price
$139.99
Unit price
per
Save 29%
Sold out
Features

Smart HDMI TV Backlight: Intelligent color backlight, supports HDMI2.0b protocol, with extremely low latency and high precision to capture color, providing wonderful visuals for you.
Light sync with TV images: The light color changes with the display color of the screen in real time, dynamic updating give you better experience in the whole viewing.
Three user-friendly modes to choose: Equipped with three modes of viewing: movie, video and game. Modes matches different lighting intensity to meet the different needs of atmosphere as your humane choices.
Adjustable color and brightness as desired: You can adjust the light color and brightness via MOES App. Customizing your favorite lights with a lot of fun and a variety of personalized visual effects.
Low-latency ensures your smooth viewing: As low as 1 frame of the lighting delay ensures the fluency and avoids the poor visual experience brought by delay, providing you with the most comfortable solution for watching TV.
Intelligent Voice Control: Activate and adjust the light via voice assistant such as Google Home and Alexa , to control the on/ off, color/brightness and etc, making you life easier by hands free.
Multiple Customized Scenes: 12 scenes with different brightness and colors can be chosen individually. In each scene, you will enjoy light colors with a special atmosphere.
Light Sync With Sound: When the rhythm and melody of music changes, the lights will change in real time along with the music sound, and you can immerse yourself in the unique sound and image experience.
Note: The music sound is received by microphone on set-top box.
Connection Instruction: The light strip can not work when connected directly to the television. You should connect it to the HDMI interface on TV set-top box by the HDMI cable we offered to take a normal use.
Specification

Package Listing:

◎ 12V5m RGBIC 30 lights x 1
◎ Power Adapter×1
◎ HDMI cable×1
◎ Manual×1
◎ Several line cards
View full details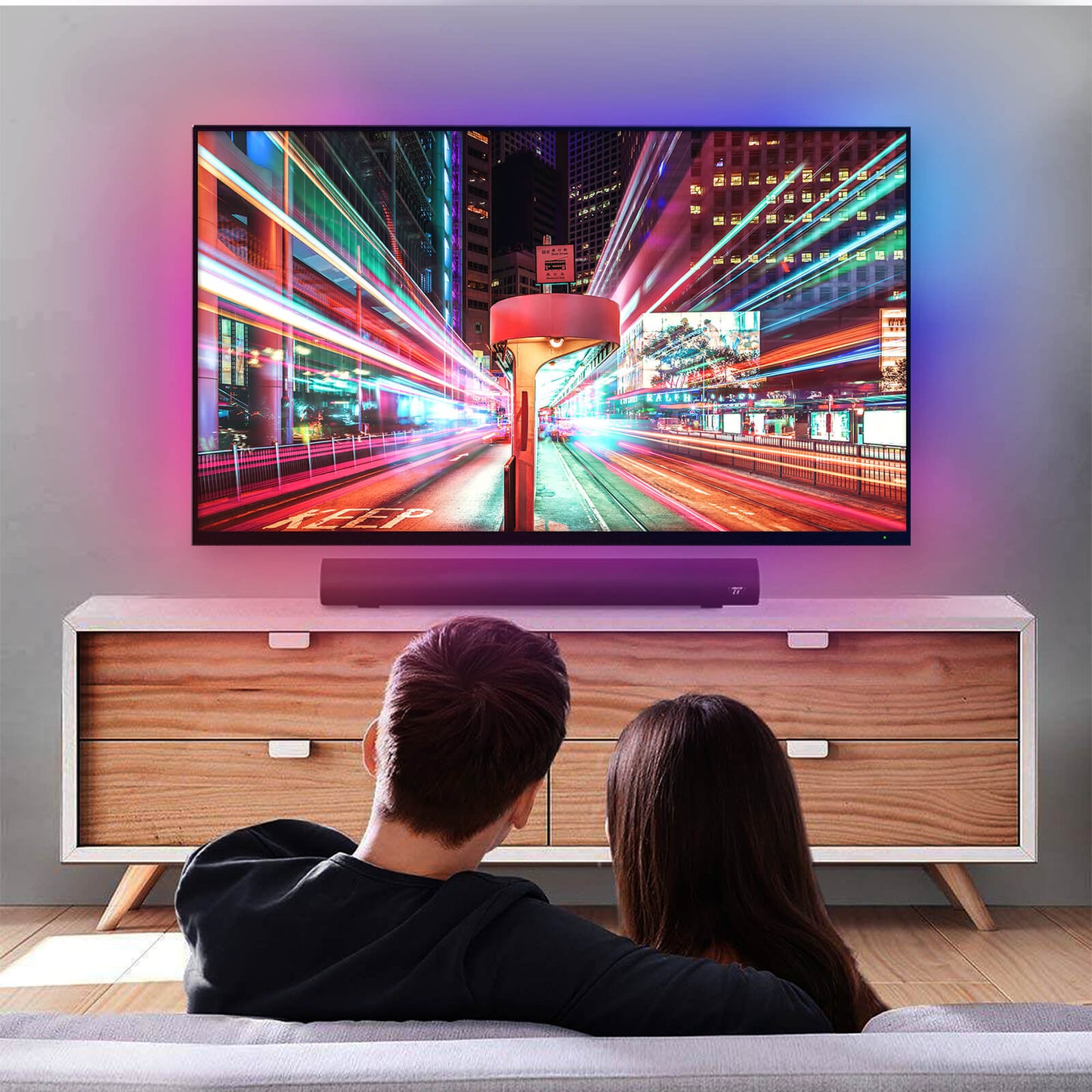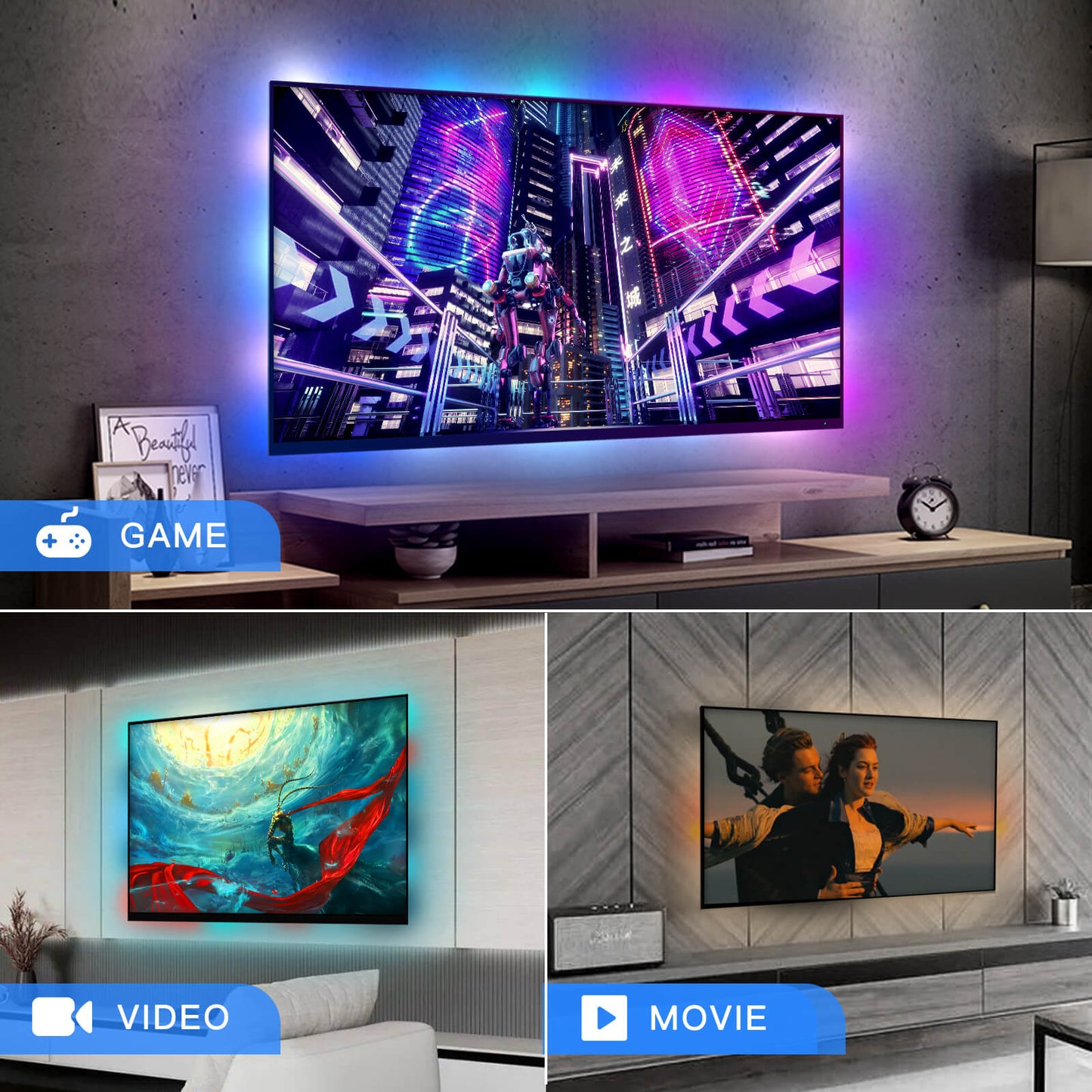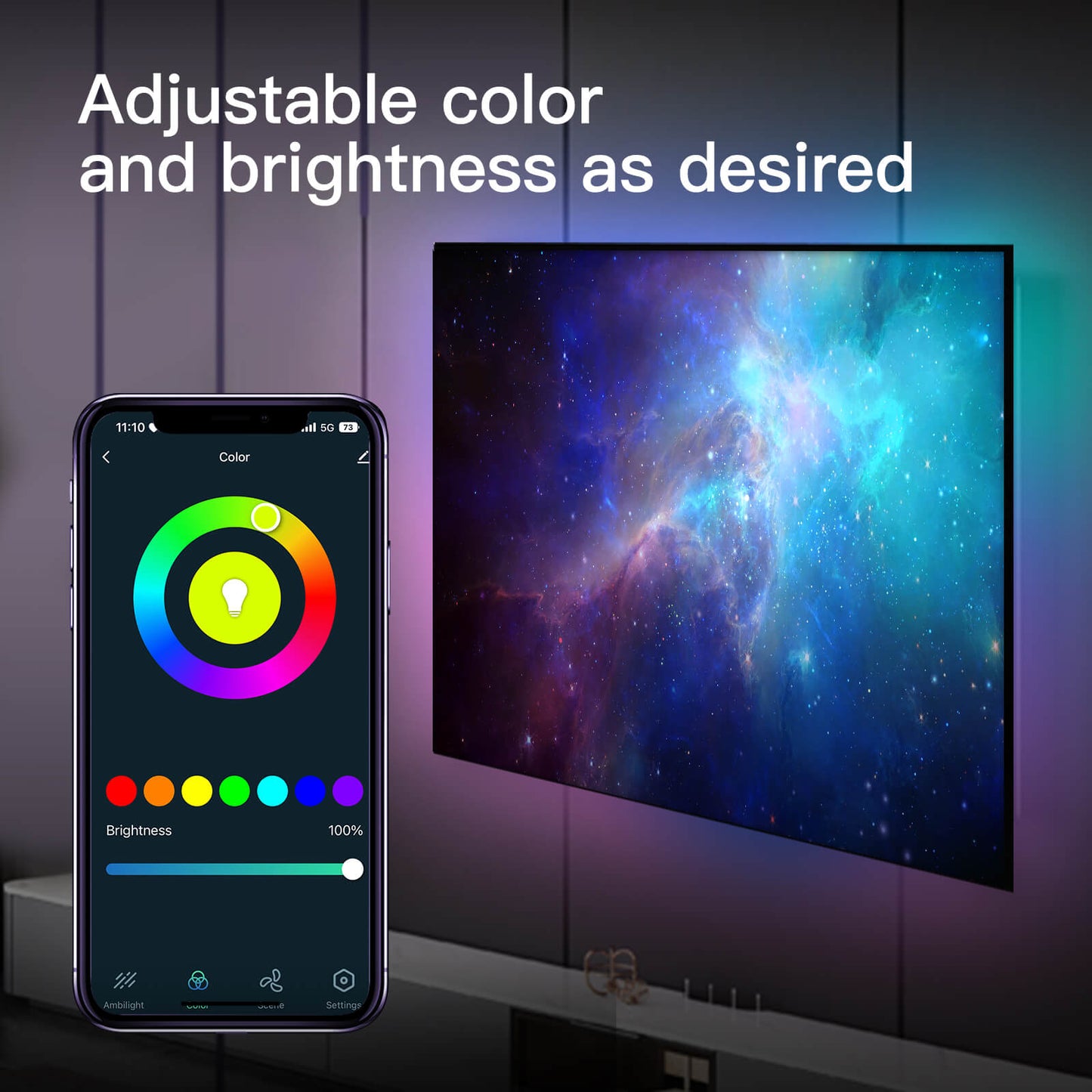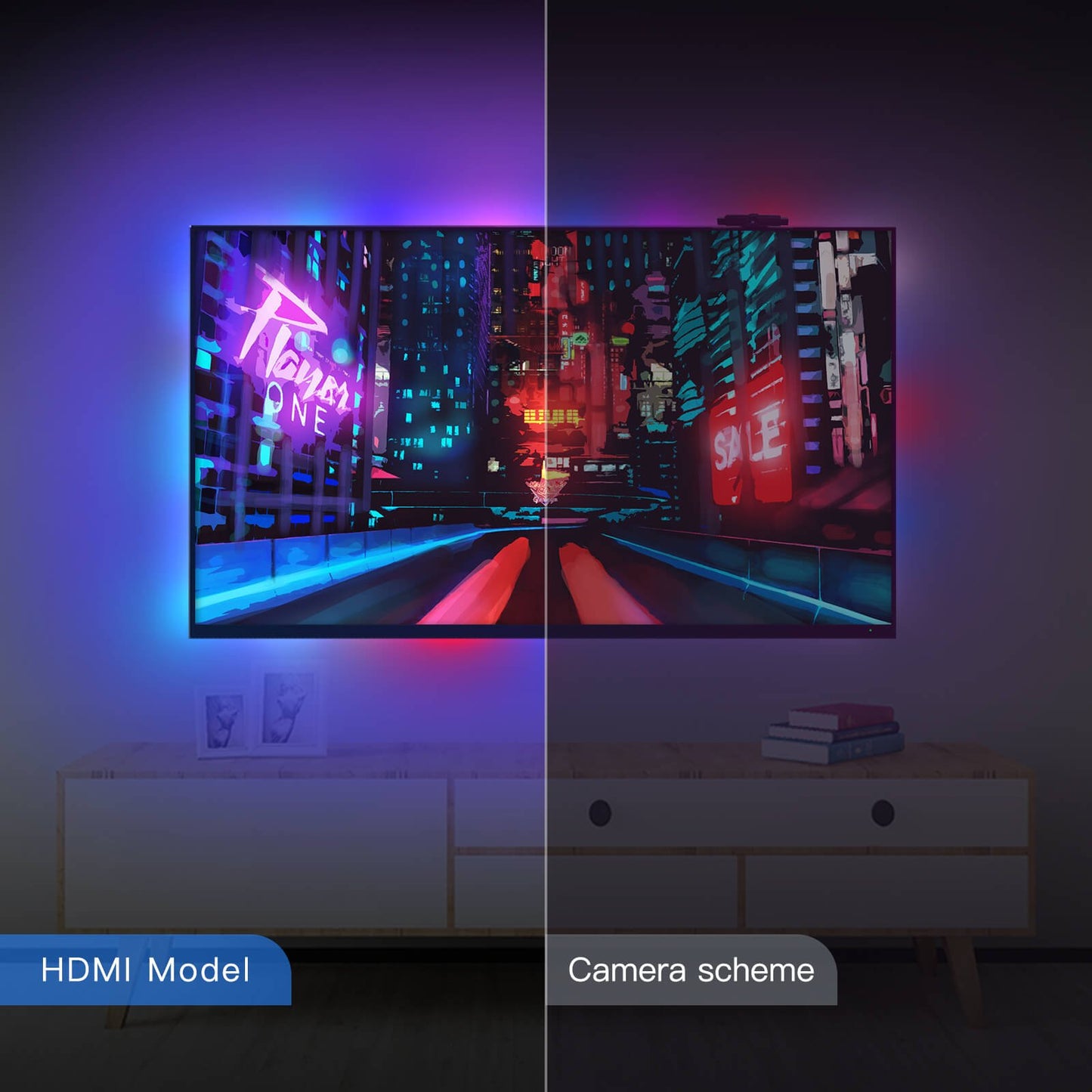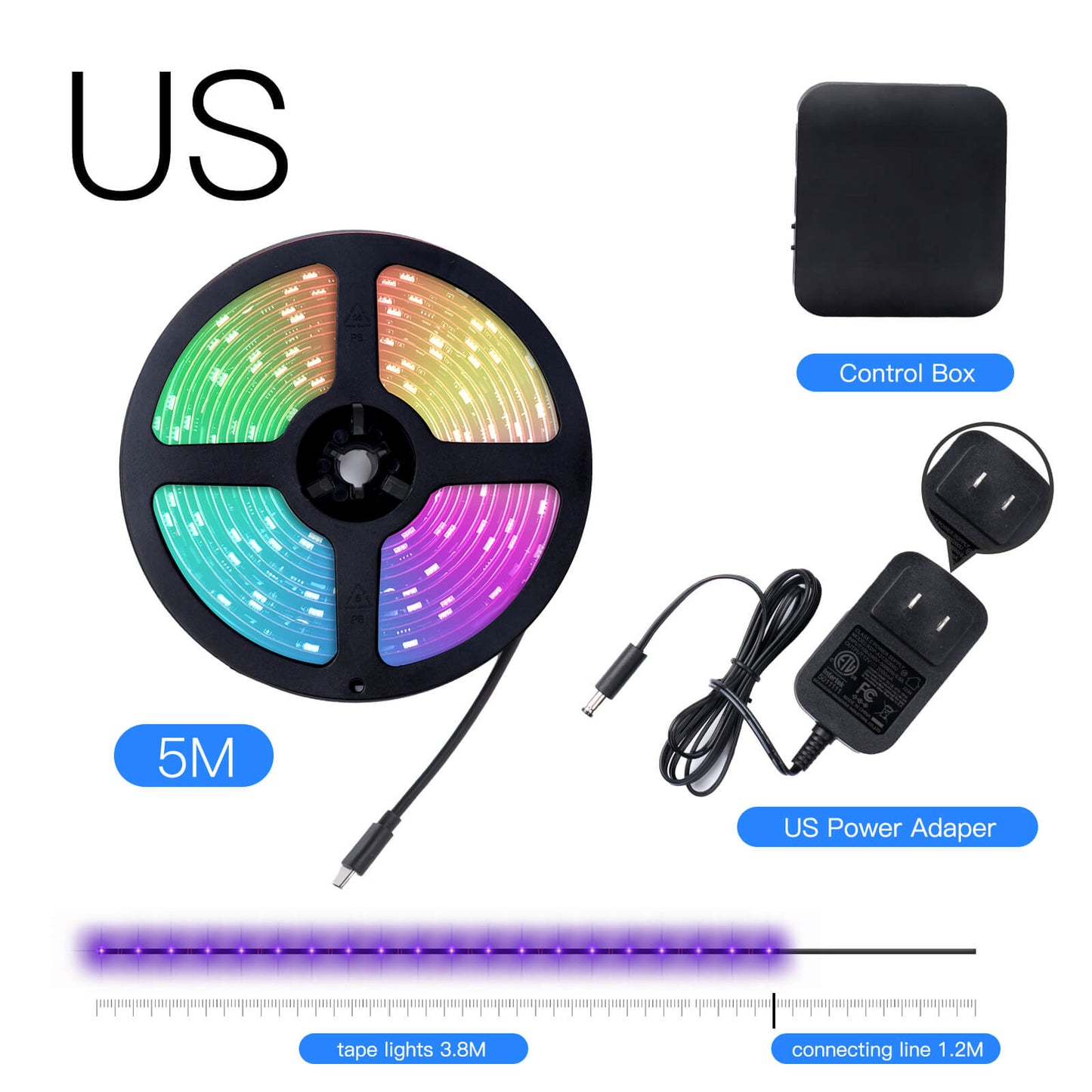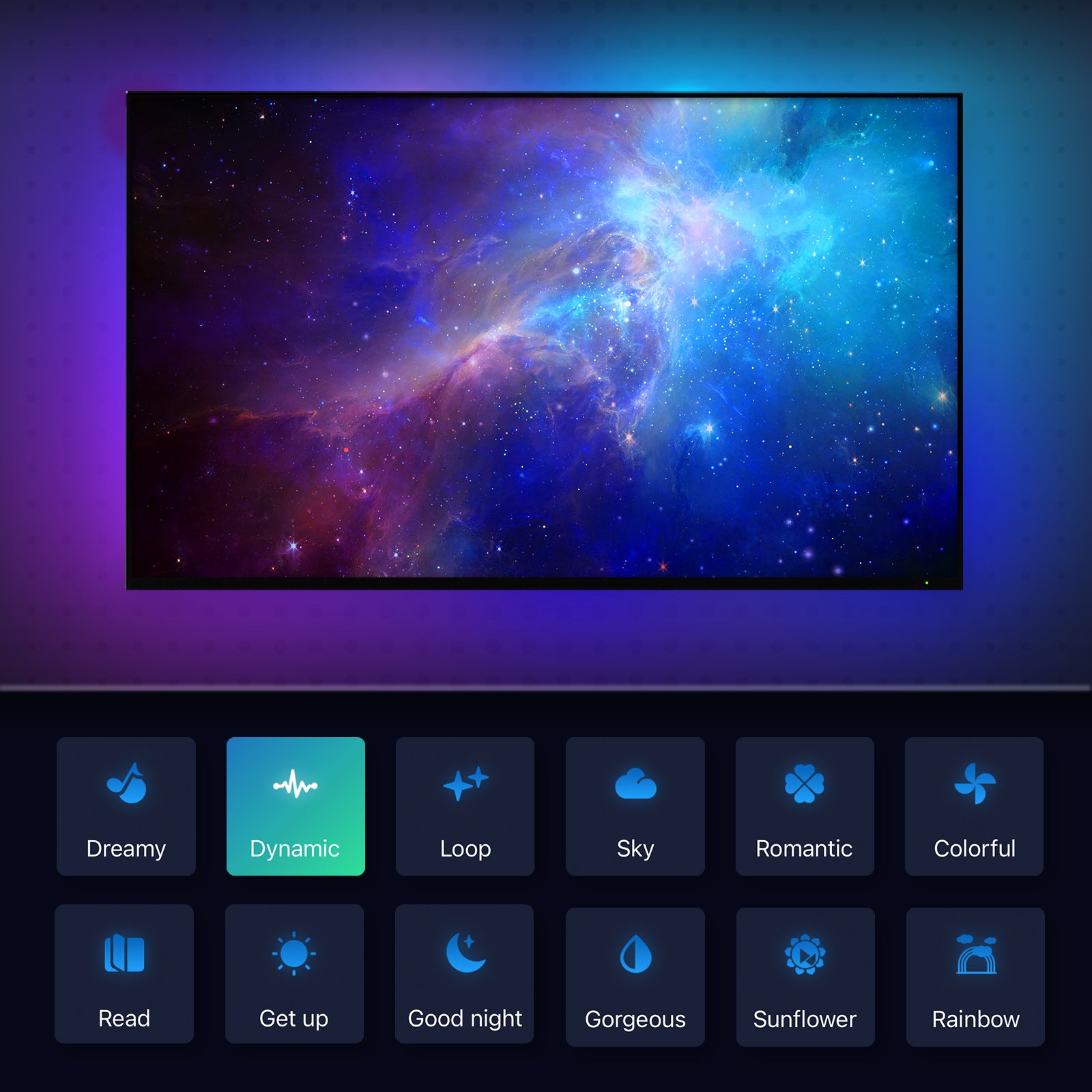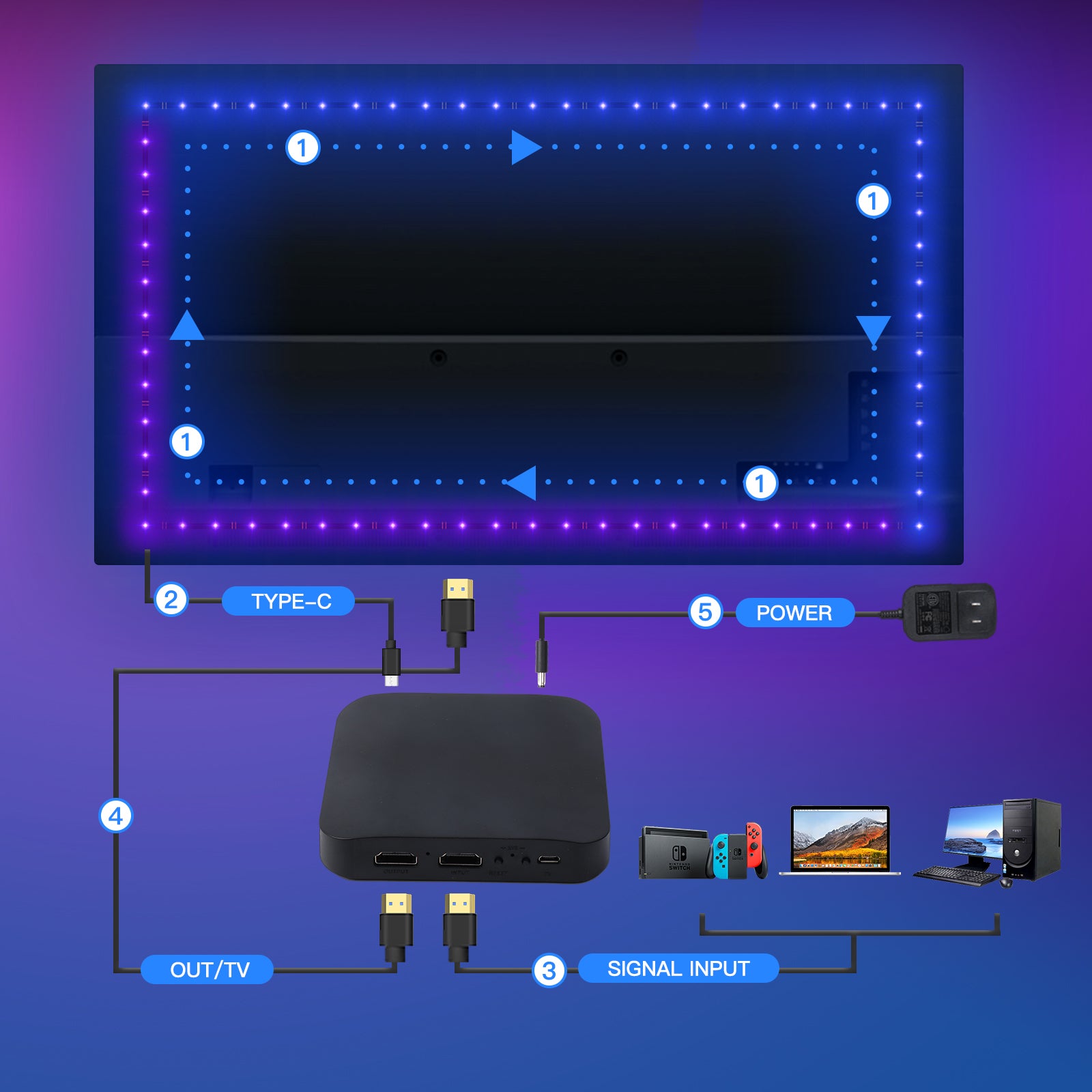 Unlock more features with Smart Light Strip