SHOPPING GUIDE
As a reward for loyal fans purchasing from the MOES official website, we have added a shopping method in the MOES APP. You can conveniently choose to purchase our products on our official website "www.moeshouse.com" or "MOES" APP now.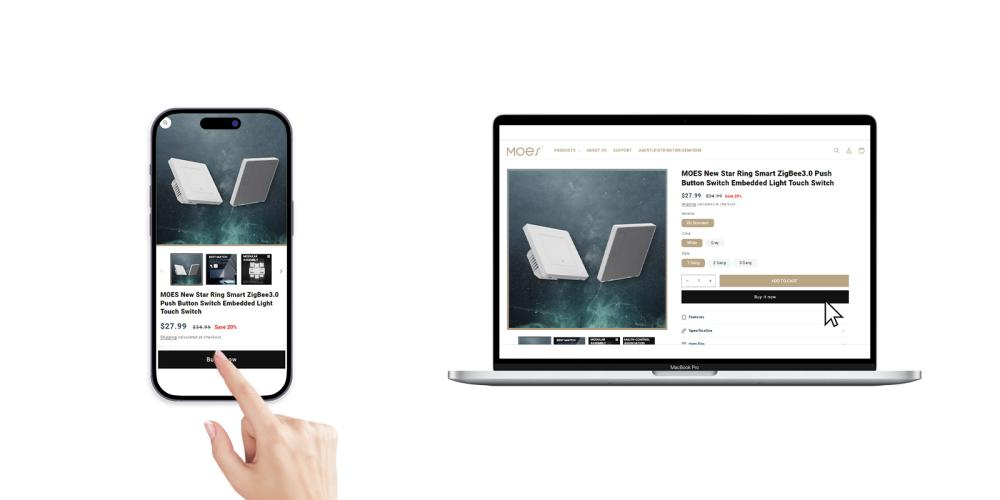 1. Shopping By MOES Website
You can remember or add our website to your bookmark. For new users, you can use an exclusive new user discount, and for old users, you can use daily discounts on our website to shopping.
2. Shopping By MOES App
In addition to laying out your smart linkage function, active users of MOES APP can enter our mobile APP mall without opening our website and shop there directly.