Upgraded wiring for 3-way by replacing one of your two traditional 3-way swicthes in one most effective and powerful way.
√Availble for our smart 3-way light switch and 3-way dimmer switch.
√Only need to install one of our smart 3-way switch in your existing 3-way circuit for saving money to achieve multi-control of your house lights.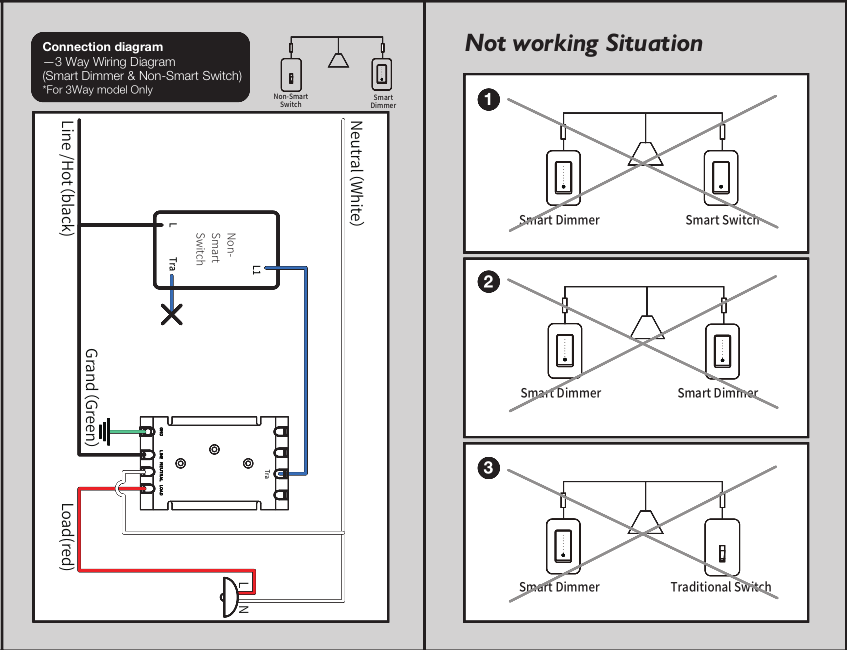 ---