FREQUENTLY BOUGHT TOGETHER
MOES is a brand for anyone interested in using high-quality smart home devices to enjoy a whole-house intelligent lifestyle. Our mission is to design and provide comprehensive solutions to house devices for the enjoyment of our honored customers. MOES believes that "More Smart, More Green".
Why Choose MOES?
True Need
Trusty Quality
Attentive Service
Fast&Free Shipping
Main Features
New design with neutral wire required and single live wire featured in one switch panel;No neutral wiring required for the single live wire version;Wire the neutral wire on the switch when needed;No capacitor needed for the new update version for better user experience without noise from electric current;Tuya Zigbee hub is required for the normal use of this switch,featured as much compatibility with tuya smart devices than any other hubs.
New idea for 2/3 Way circuit (two switches control one light)that is explained as multi-control association of this switch to other smart switches in App;ON/OFF relay status as remember last status when power off and backlight switch settingin Smart Life App for better sleep at night;extremely soft button design gives the best look to blend with any wall design.(Note:You can multi-control associate of this switch to multiple different switches,but several gangs on one switch is not available,only one gang on one switch can be associated for multi-control.)
Differ in features from traditional common switch,this smart switch is able to be controlled by various ways alone with the best value like App control,touch controland voice control;achieve multi-control by associating to other smart switches to get 2/3-way circuit for your house lights.
Compatible with Alexa,Google homeand Yandex allows free voice control ;remotely control devices and intelligent settings allowed on your smart phone via Smart Life/Tuya App wherever you are;Take full control of connected appliances with timers, schedules and countdown (1/5/30 mins, 1 hour, etc.) with the app; share control with family and friends for added convenience
No more worries about purchasing the wrong version for your house wiring limited;only supports 2.4G network;includes full 2-year warranty and 60-day refund guarantee for complete satisfaction.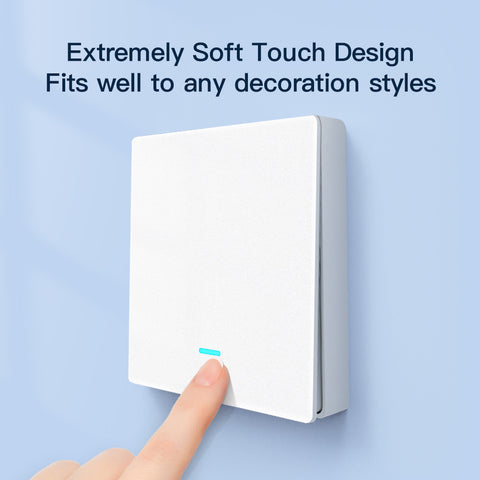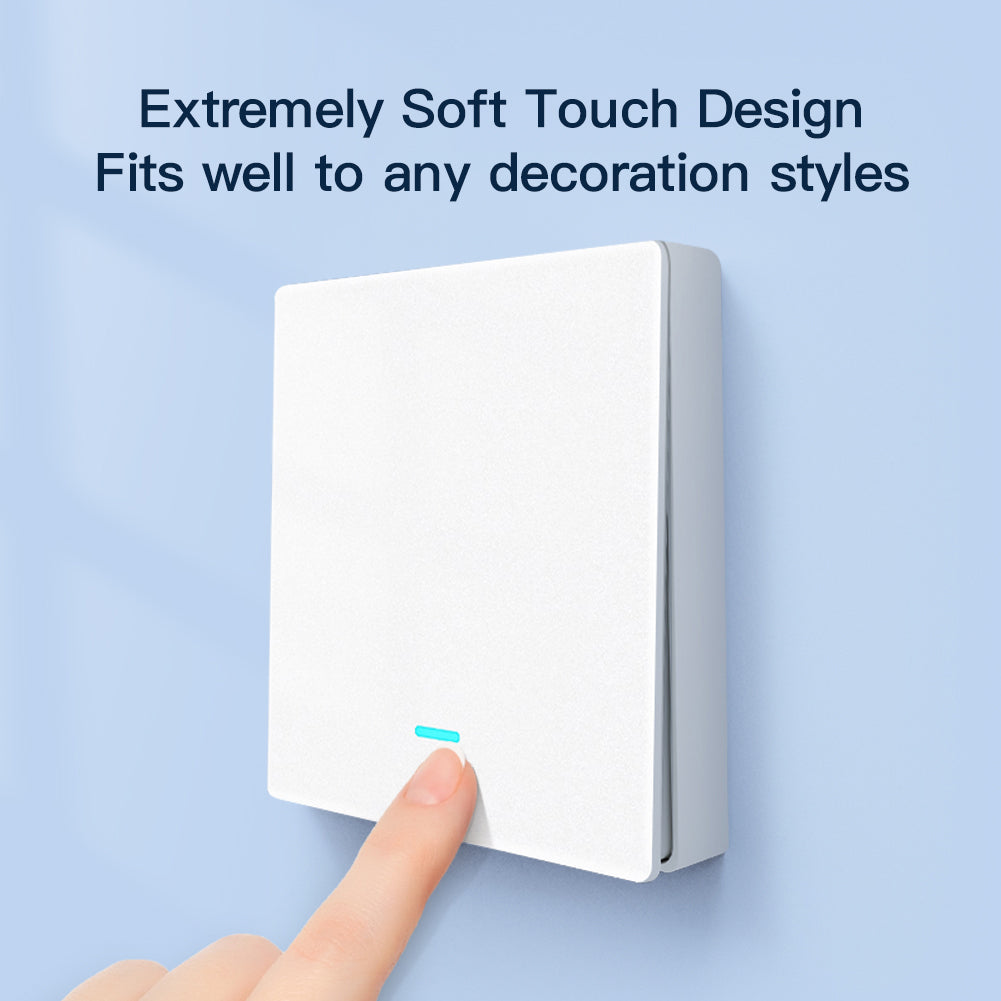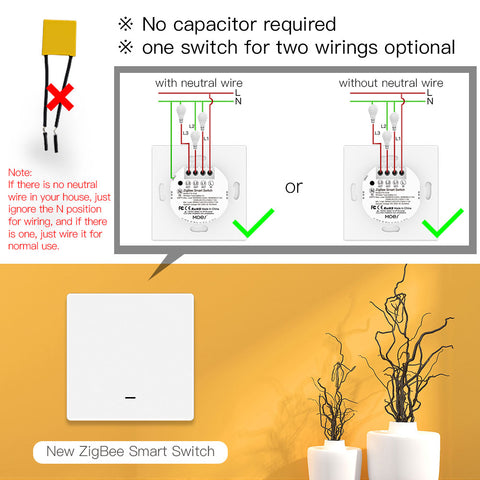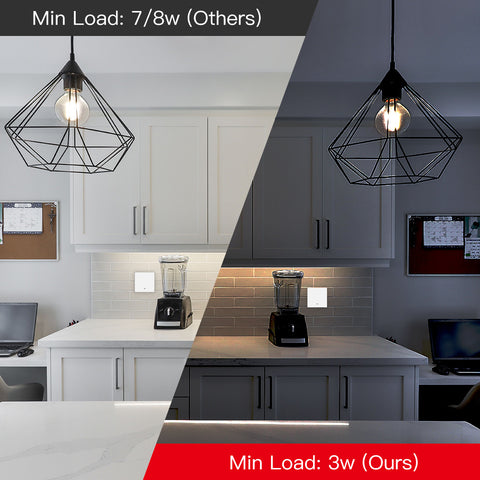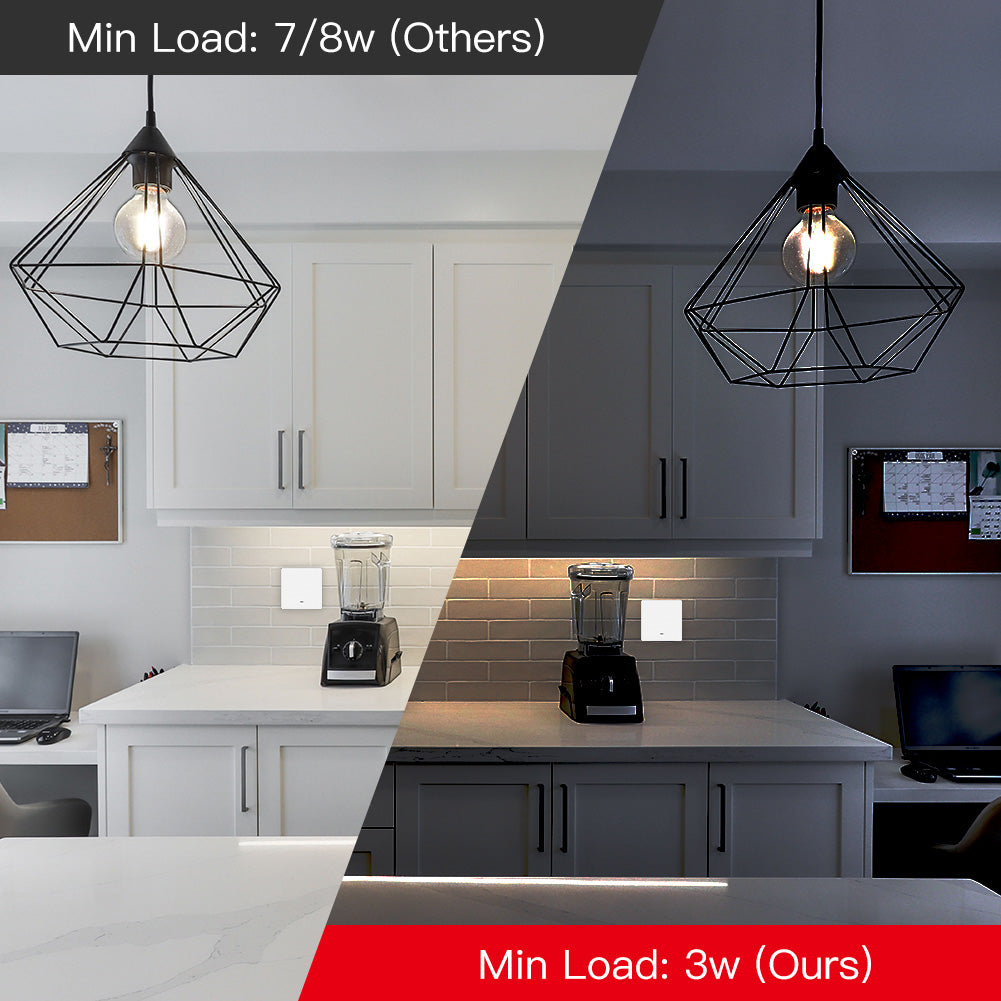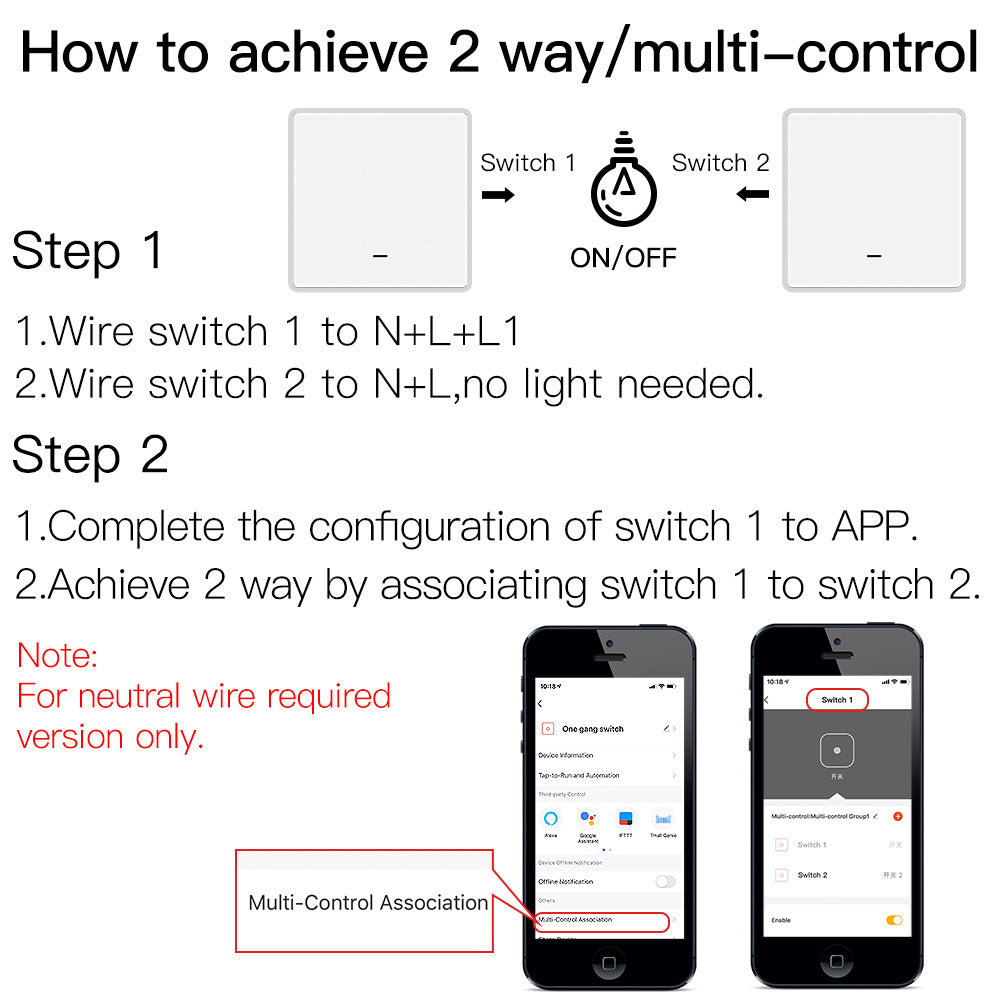 New Arrival Upgraded with More Personalized Points:
Update1:Multi-control association in a much easier way
Update2:No capacitor featured for the no neutral wire version for better user experience
Update3:Single live wire/neutral wire required designed as two versions optional for different wiring in one switch
Update4:Backlight ON/OFF optional
Update5:Relay status adjustable when power off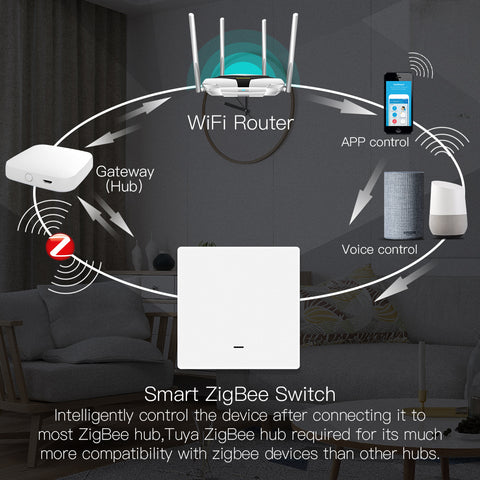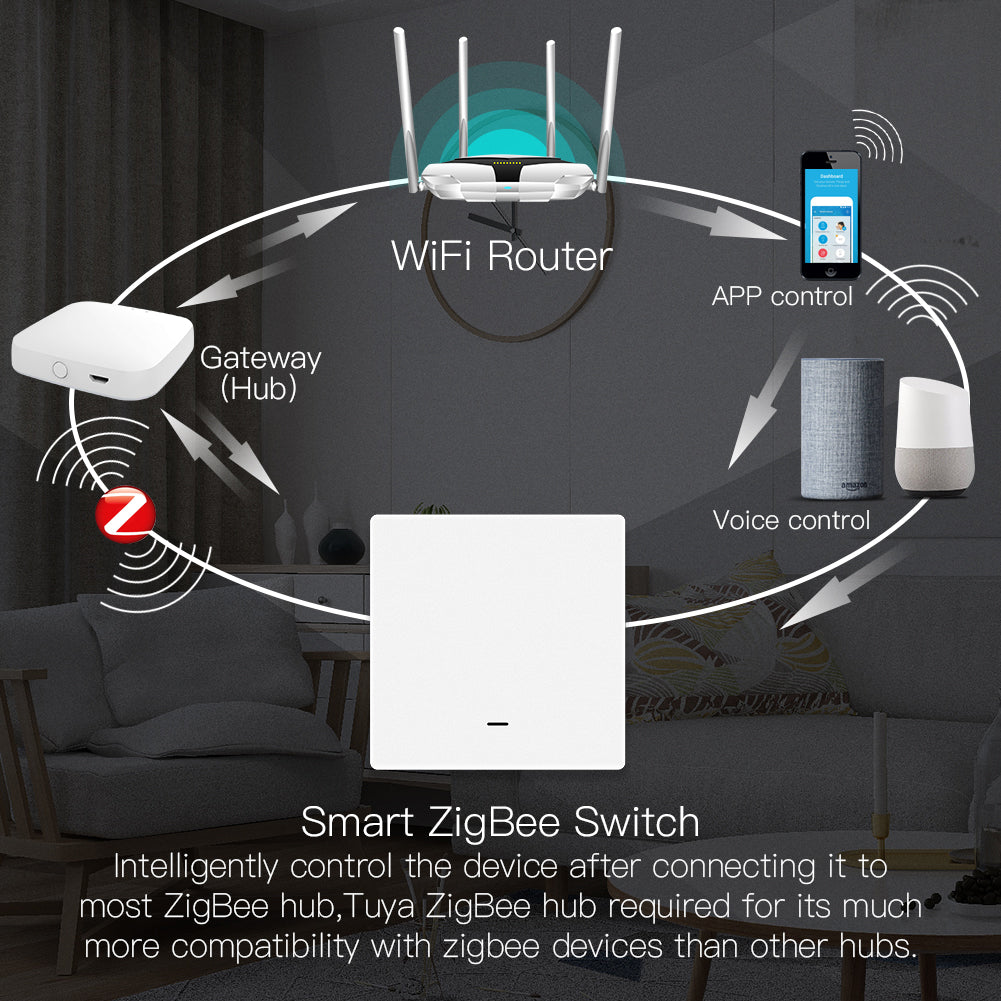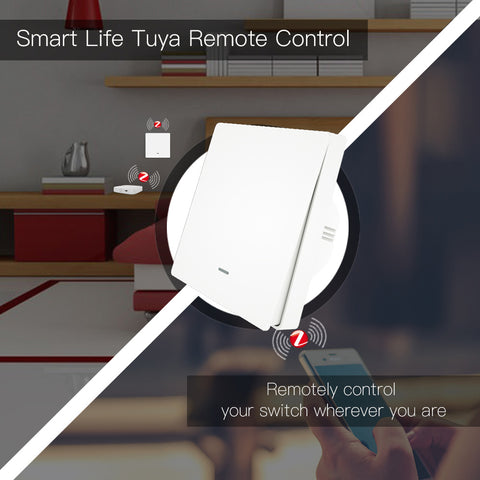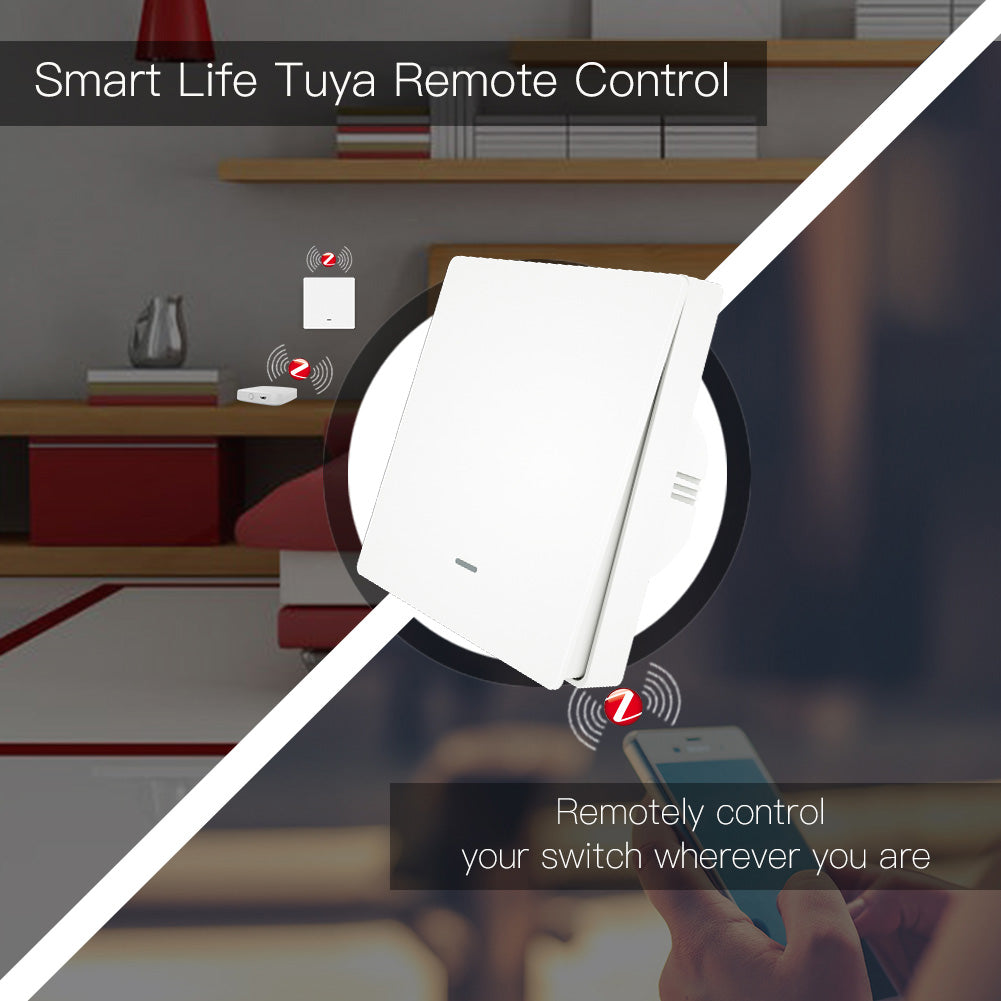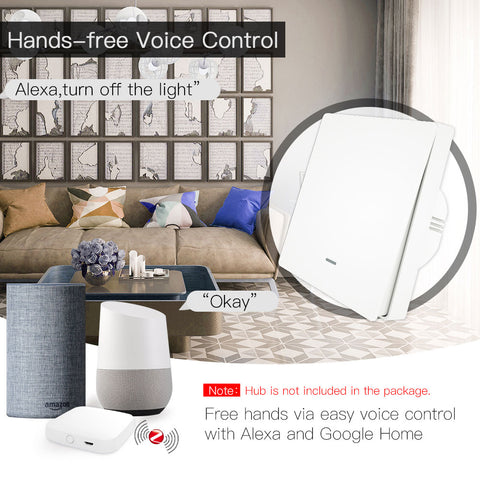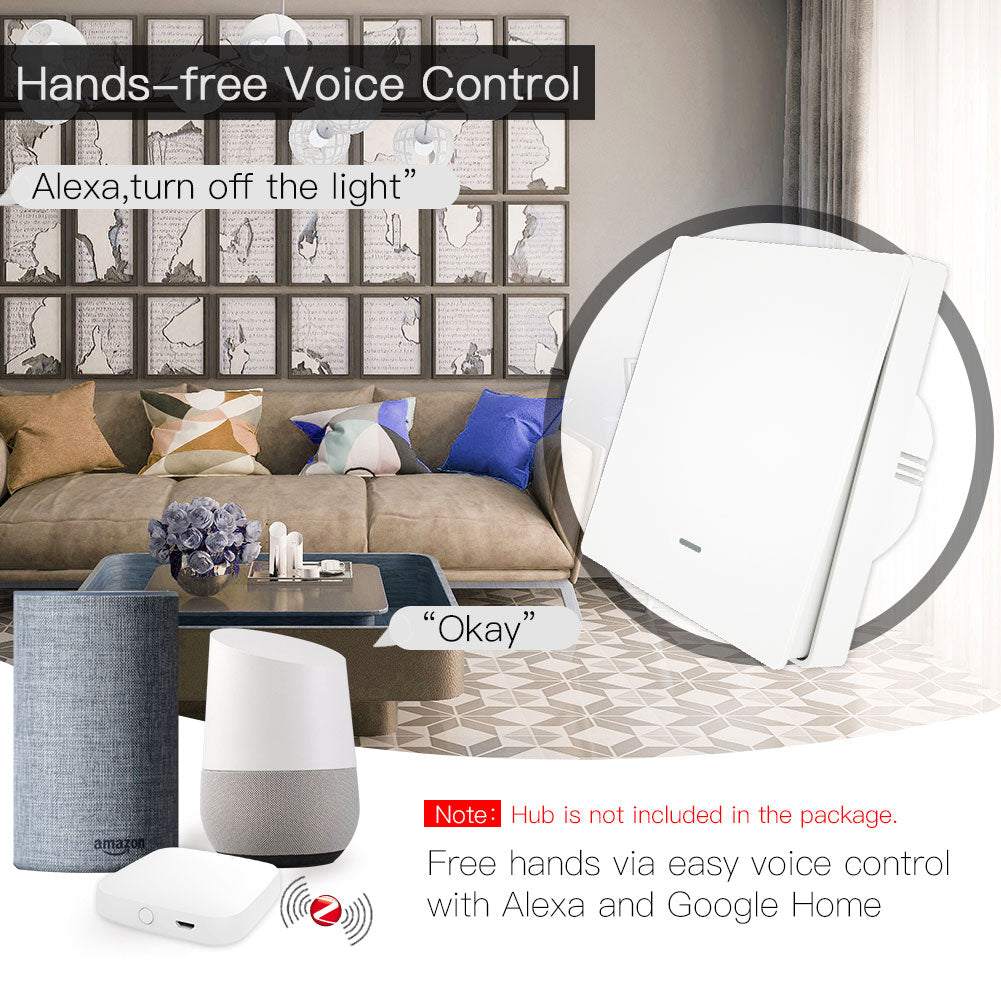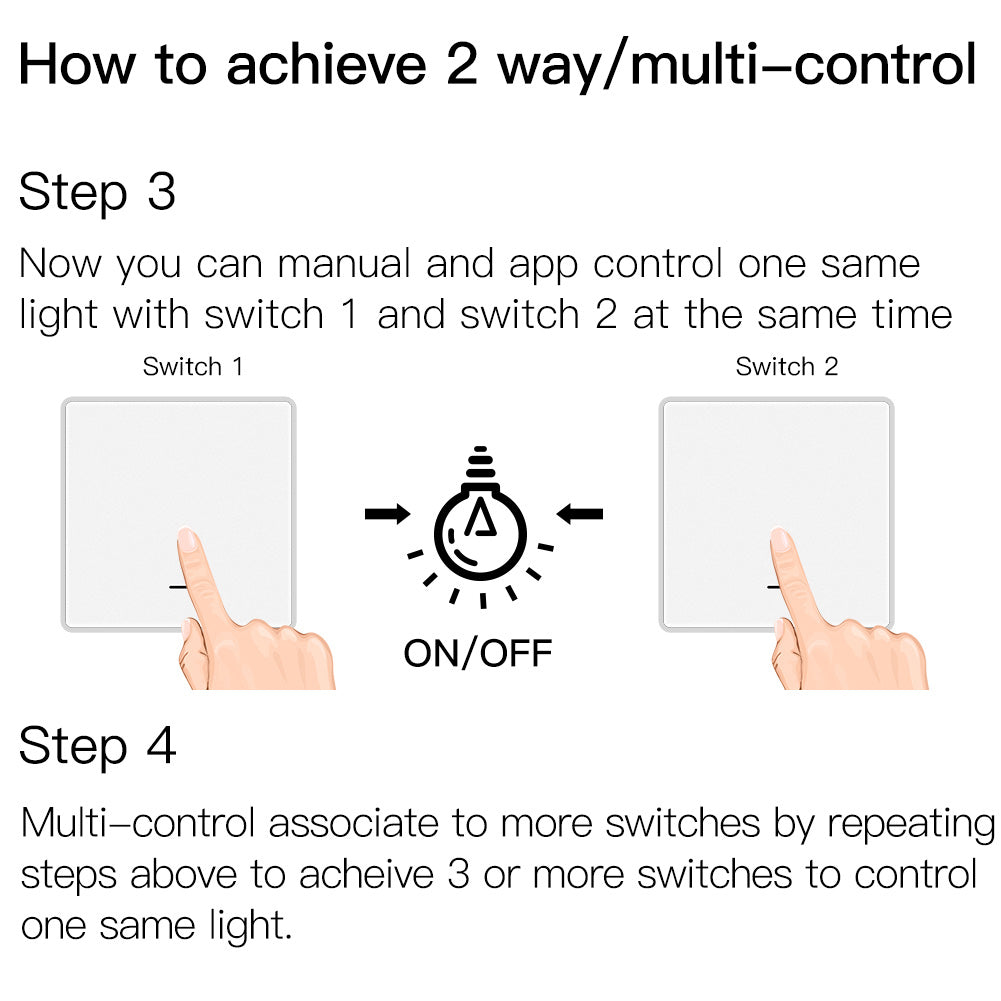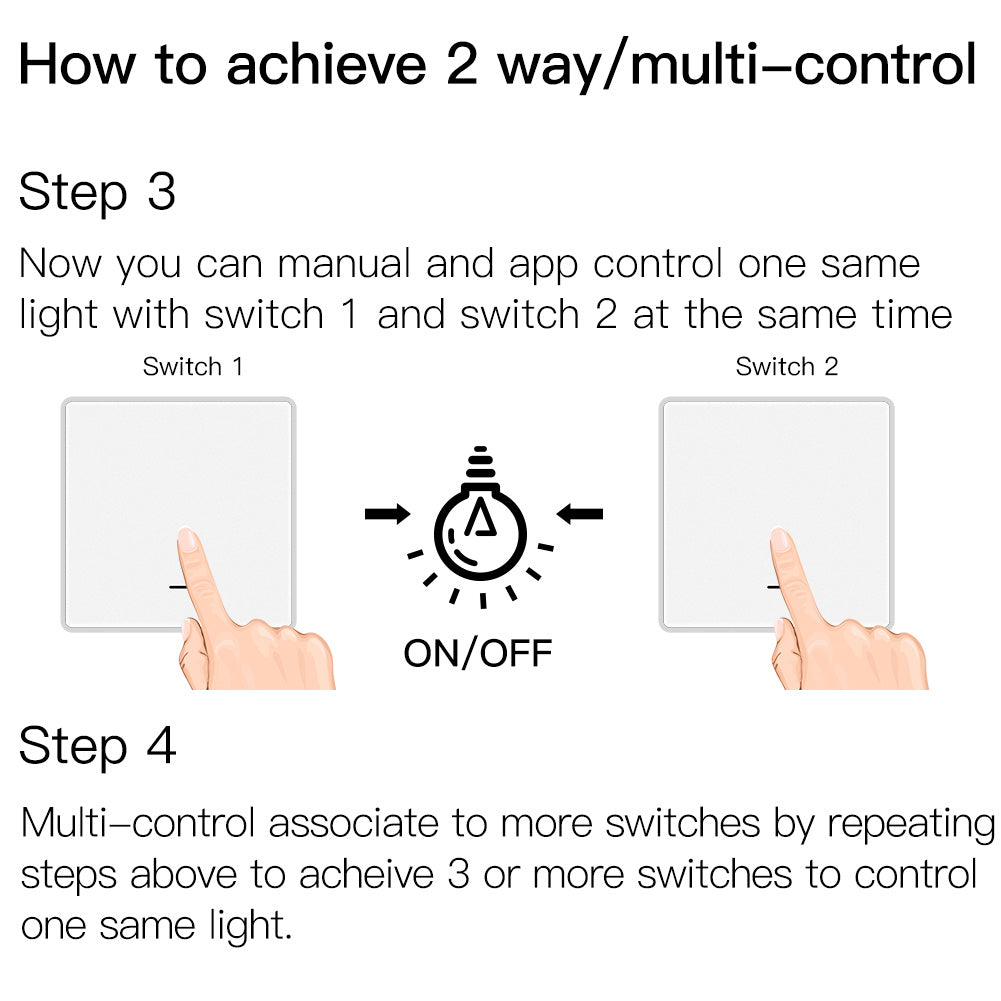 Provide much more convenience and updates for your smart lifestyle with the price unchanged as before.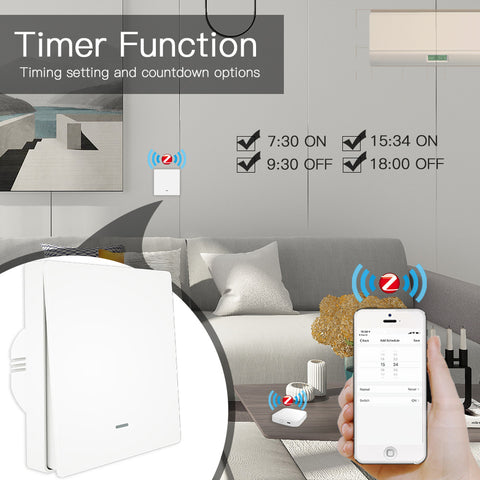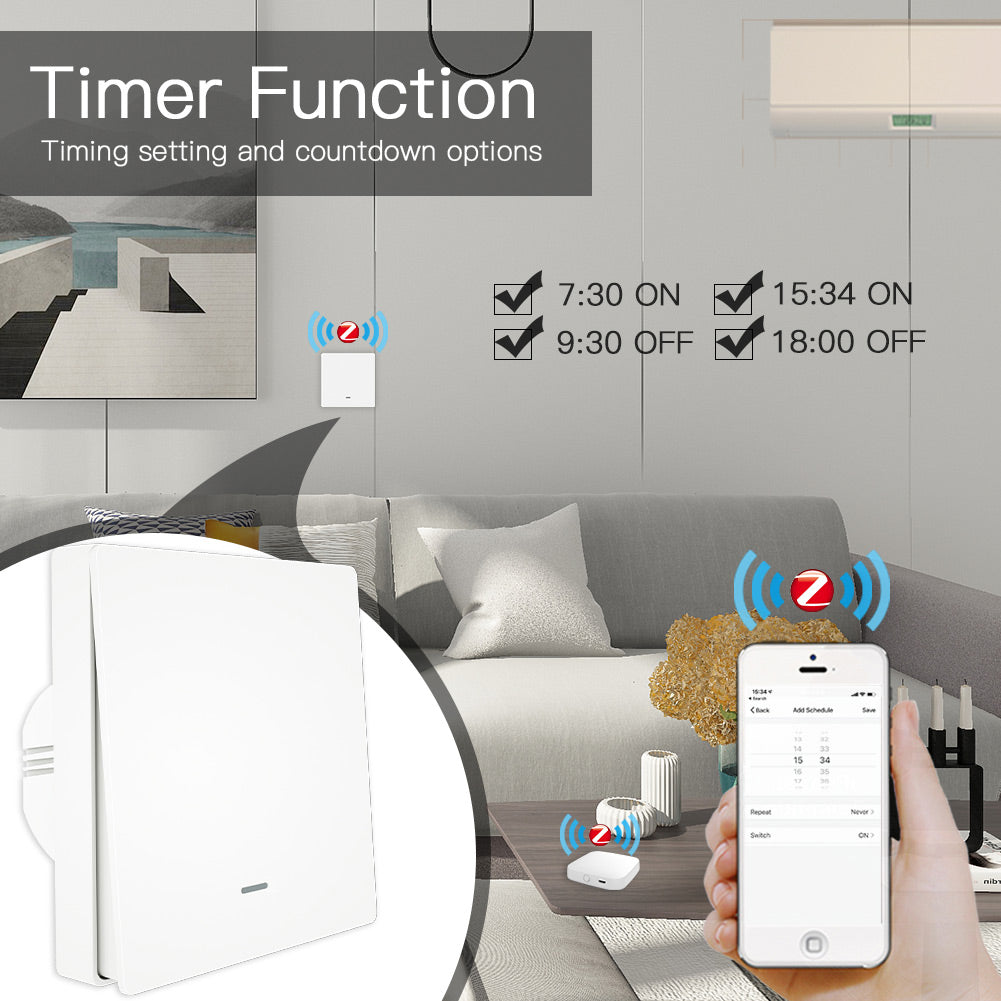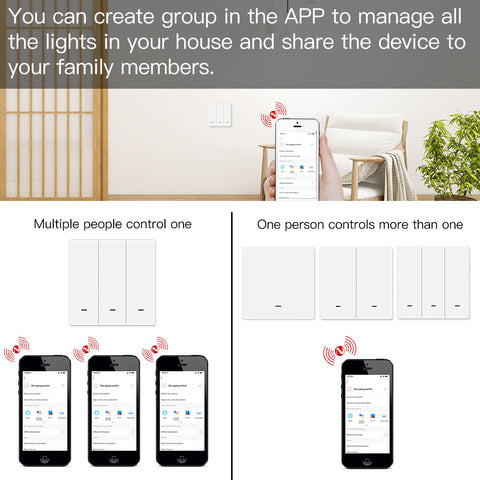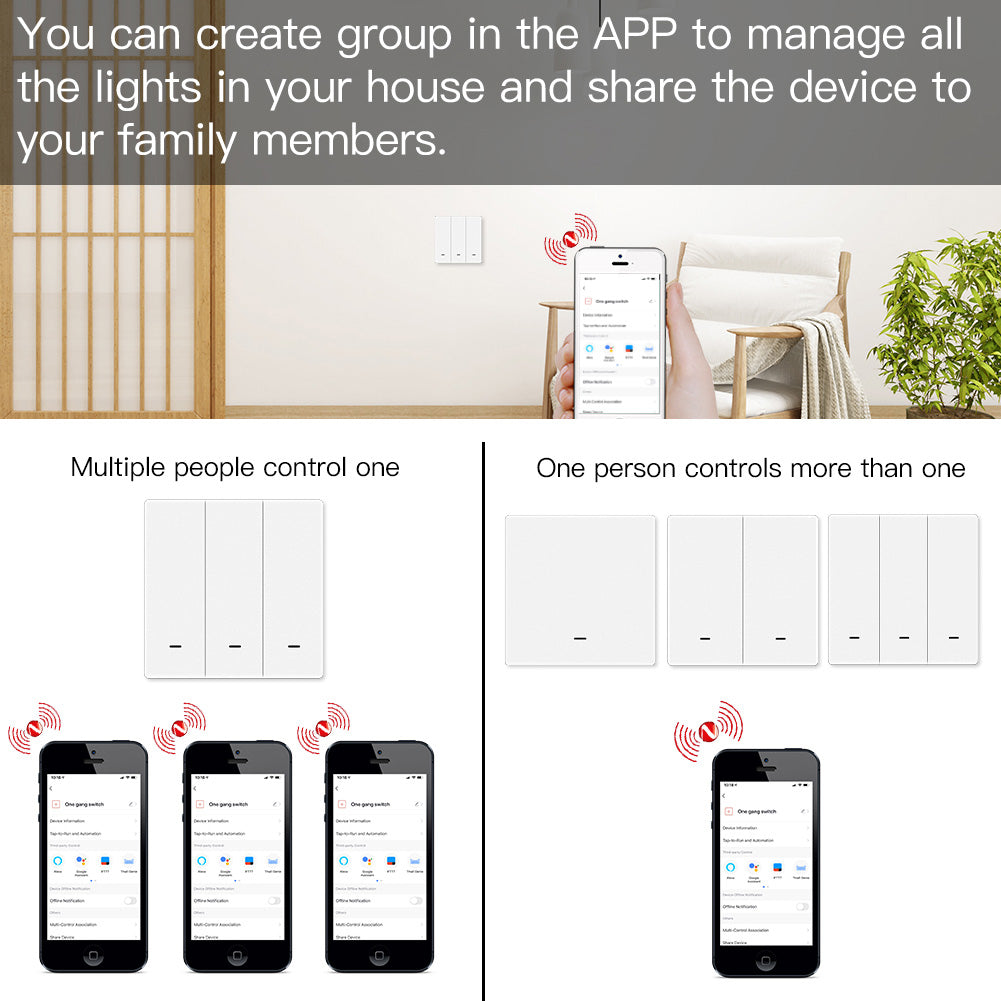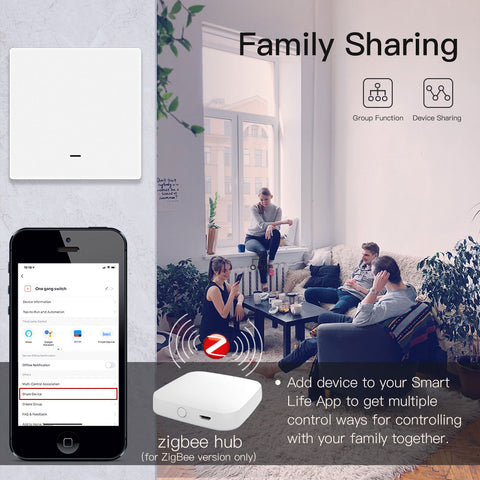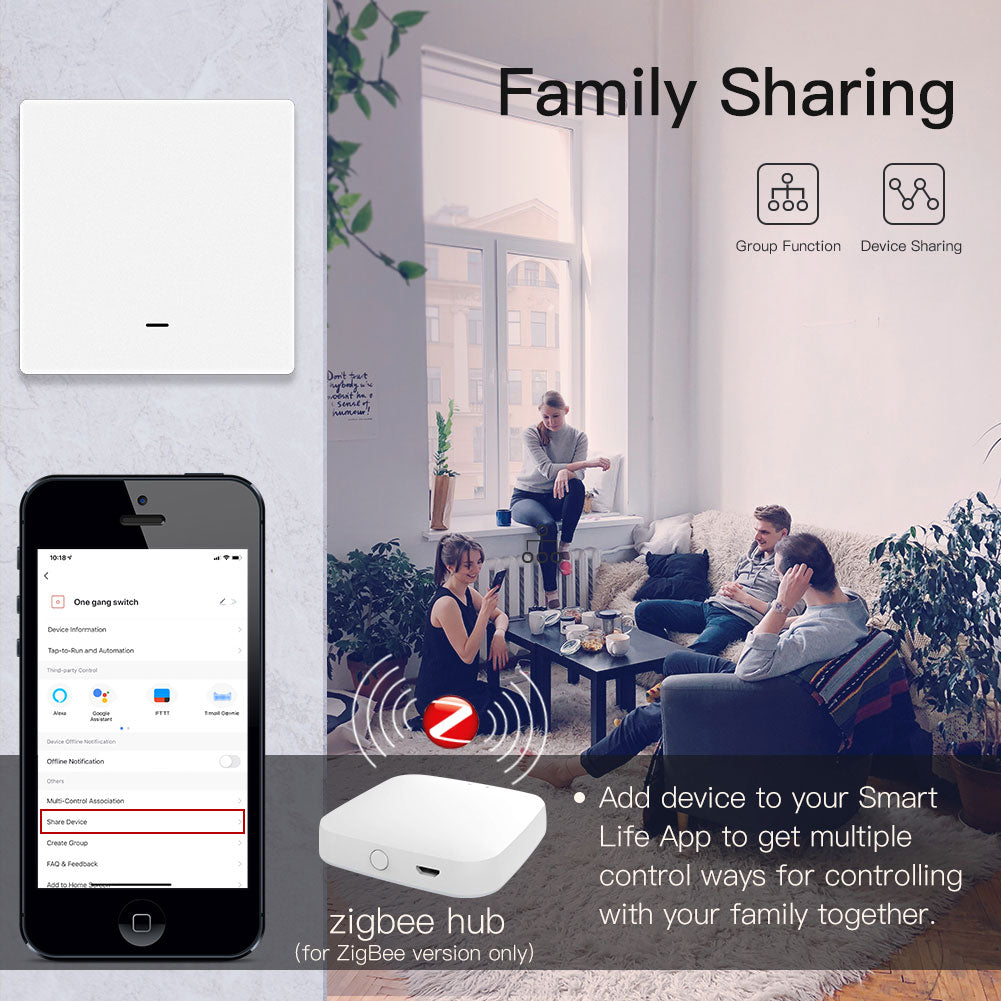 Specifications
Working voltage:AC100-250V,50/60Hz
Current type:Total 10A
Inductive load(LED/CFL):3-120W
Resistive load(Incandescent):3-300W for 110V;3-600W for 220V
Wireless type:Wi-Fi 2.4GHz/ZigBee
Power consumption:≤0.5W
Working temperature:0℃~40℃
Support system:Android\iOS
We ship worldwide and most countries support free shipping.
(Other countries need to pay extra shipping cost.)
The time frame for order delivery is divided into two parts;
Processing time:Order Verification,quality check and packaging.All orders are sent to the manufacturers for dispatch within 24 hours after the order is placed.The manufacturer and China Post process the orders,which takes an additional 2-4 days.
Shipping time:This refers to the time it takes for items to be shipped from our warehouse to the destination.US orders are shipped by e-Packet,which usually take between 7 and 21 business days to arrive at their destination,and sometimes it will take longer.Besides,DHL,FeDex etc are also available.
Once you have alerted us you wish to make a return through an email contact.We will email a link to start the easy return process.
We can accept Paypal and Credit card.
Not well thought out enough
When one thinks about the point of replacing a standard light switch with a smart switch, there should not be a reduction in the functionality nor should guests have to do any figuring out.
I thought you could switch multiple lights on or off at the same time but no, this device only allows 1 by 1! This is a total step backward, there are so many cases where you would be turning at least two on or off or one on and the other off but you can't do that all at once. Rather silly if you ask me
The device does work with Home Assistant ZHA as long as you have a Neutral connected. Trust me, do not buy this if you are using ZHA and can't connect a neutral, it will not work