Features

2.2CM narrow side lock body, compatible with 95% door types: The newly design of ultra-narrow lock body is suitable for various doors, especially door with thin frame.
IP66 Grade for outdoor installation: Waterproof and dustproof grade to Ingress Protection 66, can be used in severe environments.
Various unlocking methods: Password/ Fingerprint/ Access card/ APP are all available, convenient for the whole family.
Temporary password & Remote Control: Create a temporary password via APP anywhere and anytime, making it more convenient for relatives and friends to visit. Don't support one-click unlock for security reasons.

Privacy settings: To prevent anyone prying nearby to steal the passwordl, you can set a virtual password base on the real password.
Door opening log: The door opening log can be used to query the opening and closing records of the door lock in the last 7 days for daily checking.
Hijacking alarm function: You can set the fingerprint that you don't usually use as an anti-hijacking fingerprint. When encounter danger at the door, you can use the anti-hijacking fingerprint to unlock it, then the "hijacking alarm" function will be triggered, and your family will receive a prompt on the phone to provide you with timely security.
*also suitable for cards/passwords.
Semiconductor chip fingerprint Reader: The copied fingerprint is unavailable for your security. Owe to the accuracy, even the fingerprint of the elderly and children can be identified easily.
Anti "high-intensity electromagnetic pulser": To avoid being destroyed and unlocked by a black tech product named "high-intensity electromagnetic pulser", the smart door lock with newly tech to improve the circuit design and add voltage-regulating modular, which prevents it from the high-voltage impulse, helping better keep your house safe.
Linkage in different scenes: Set up the scenes on the MOES APP in advance, and different people will trigger different scenes when entering the door.
Long Battery endurance: Powered by 4 AA-type batteries, with service life up to 150 days.
*Type C interface linked to external power is available in case of emergency.
View full details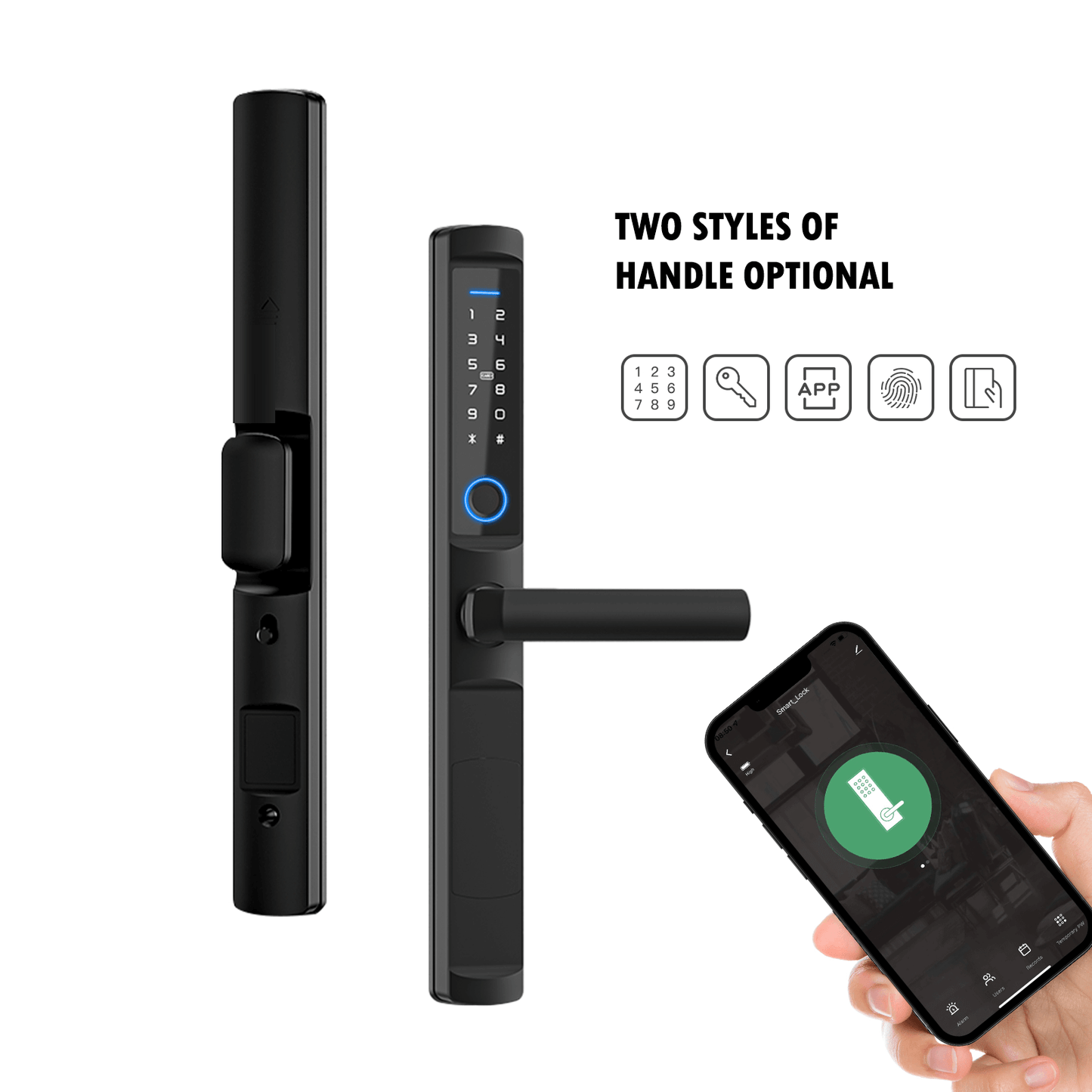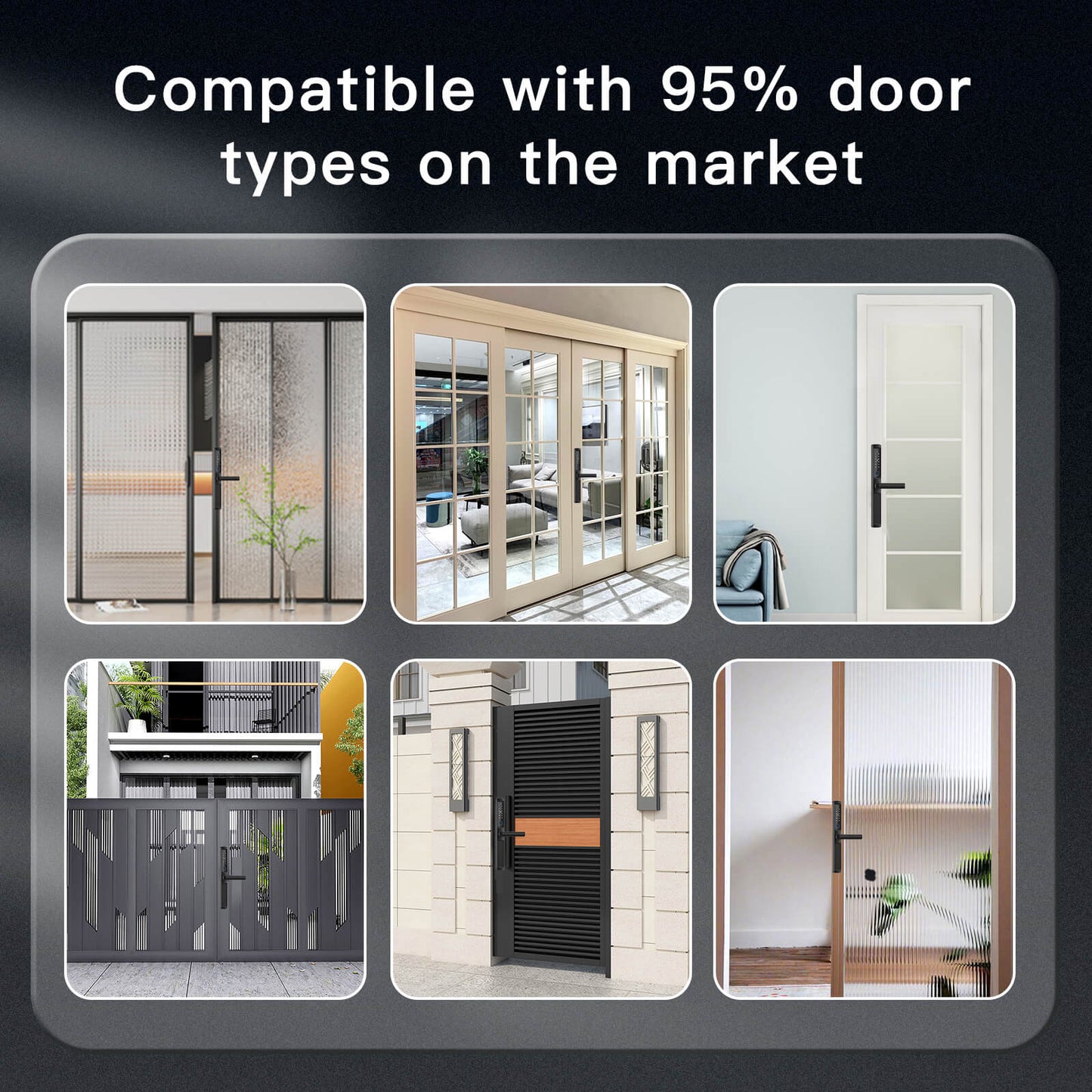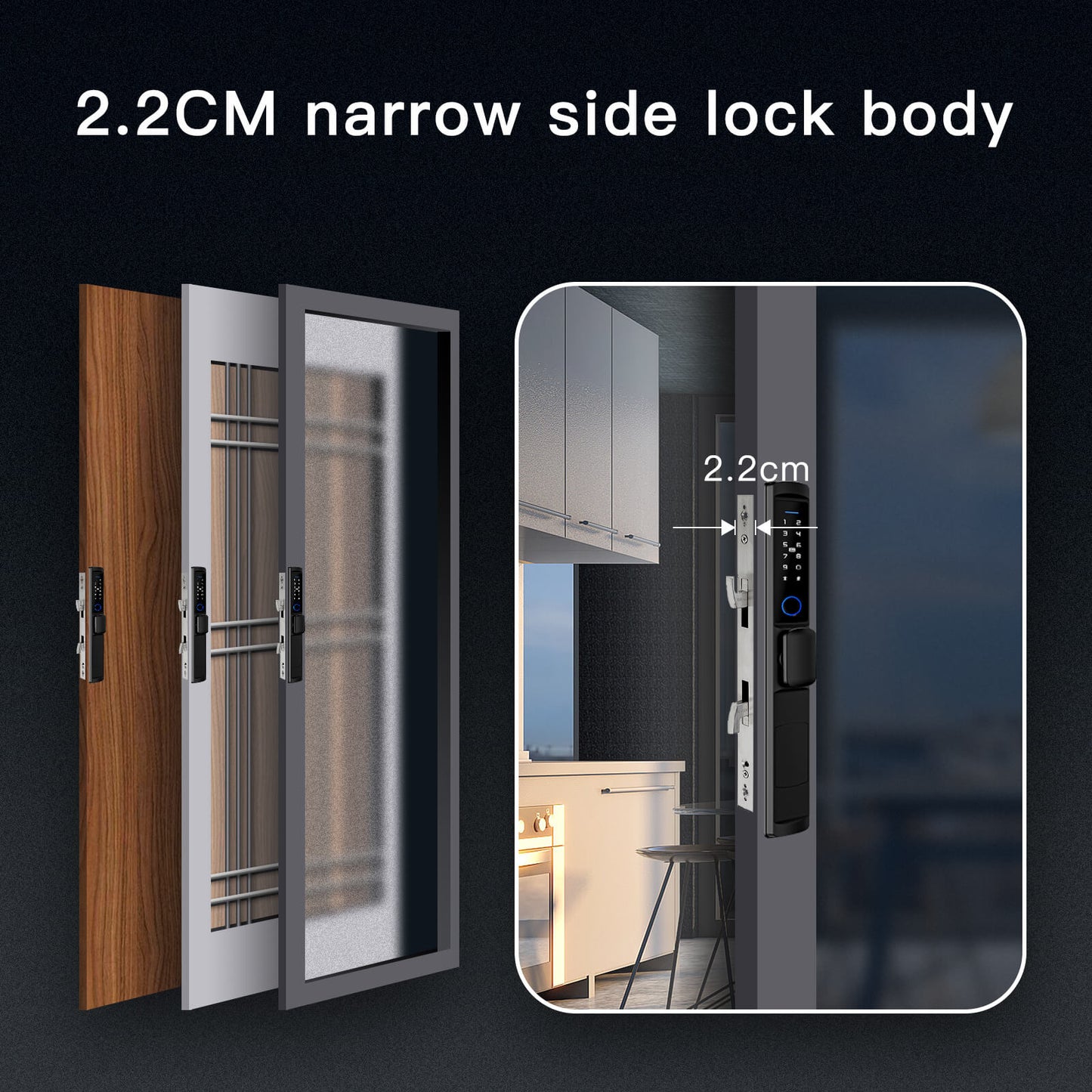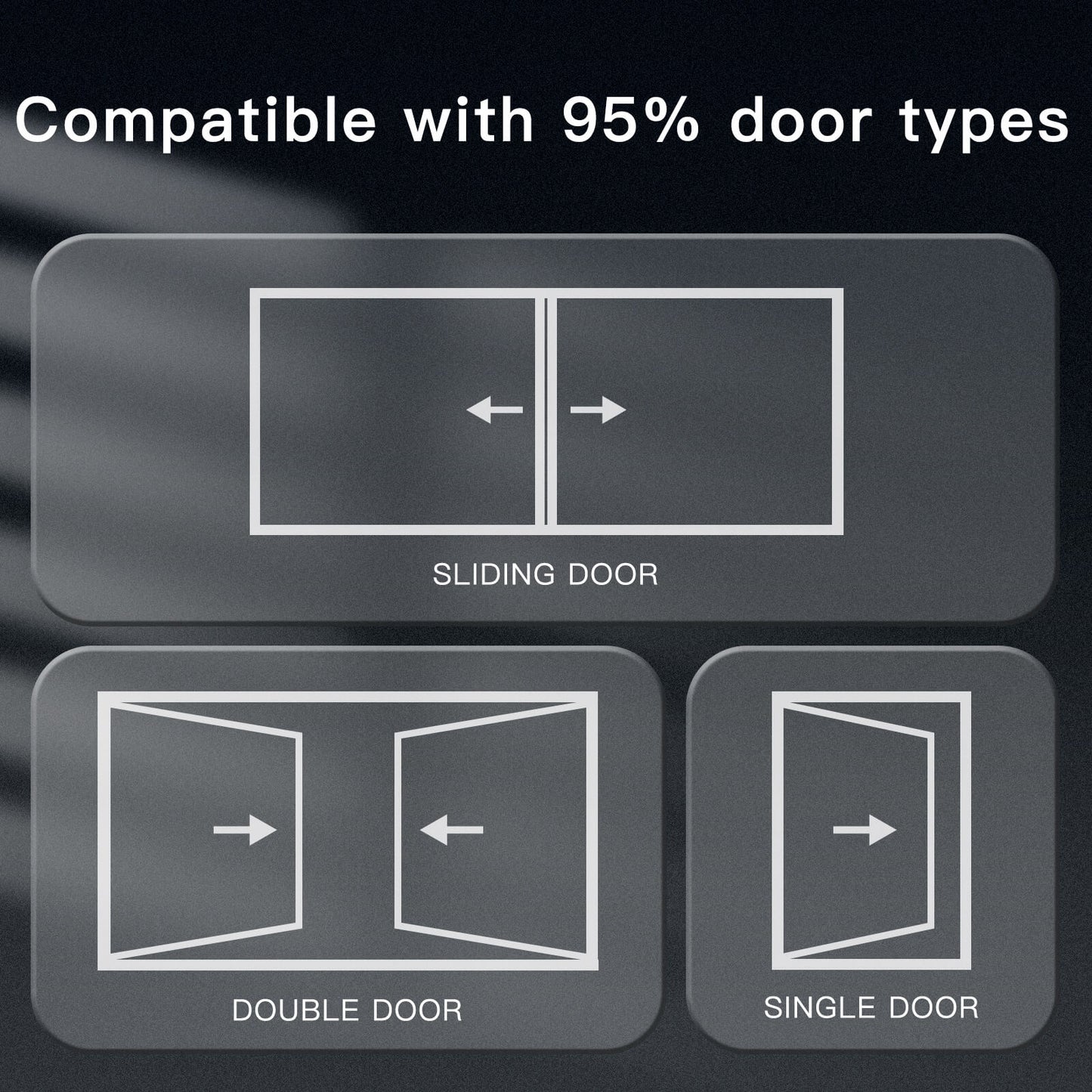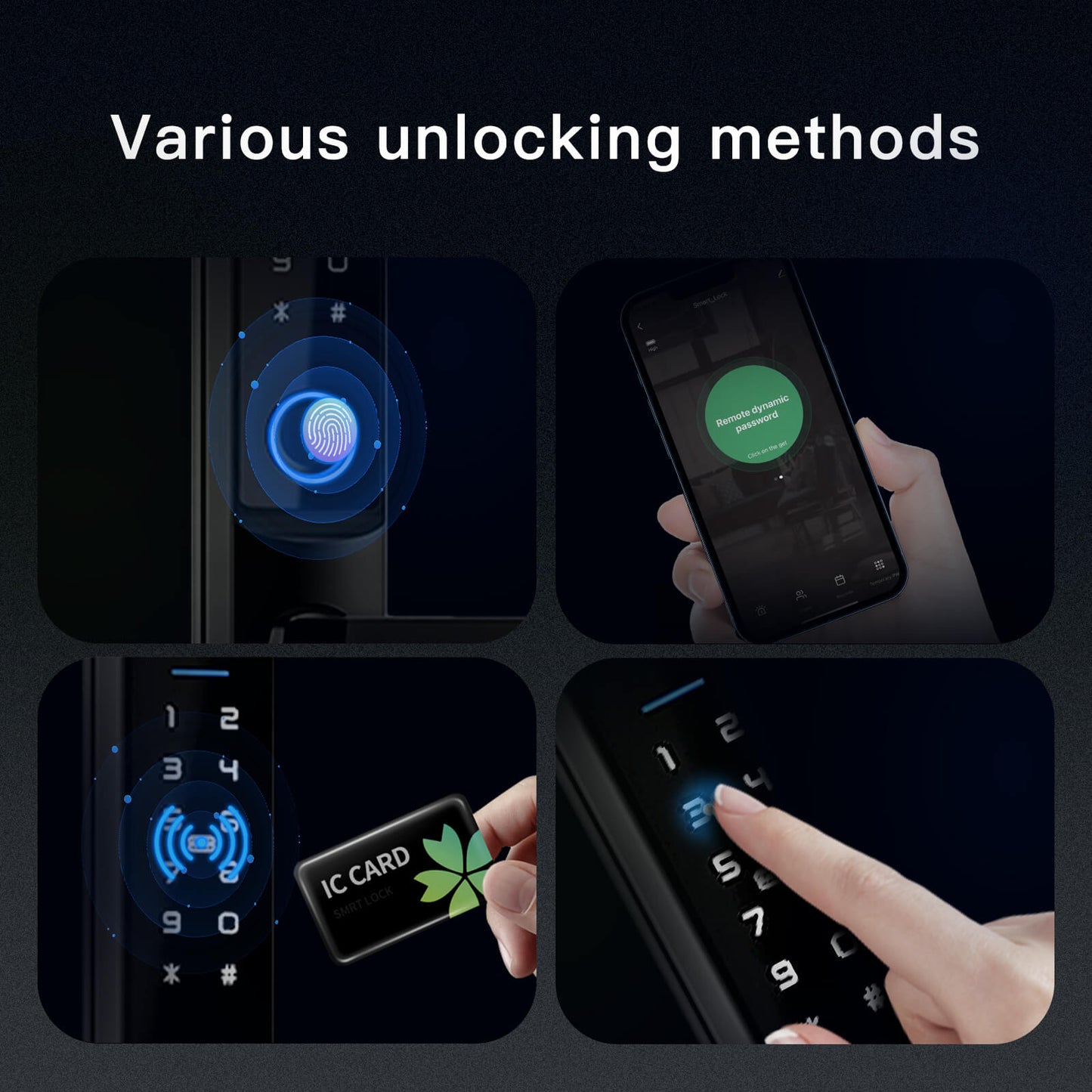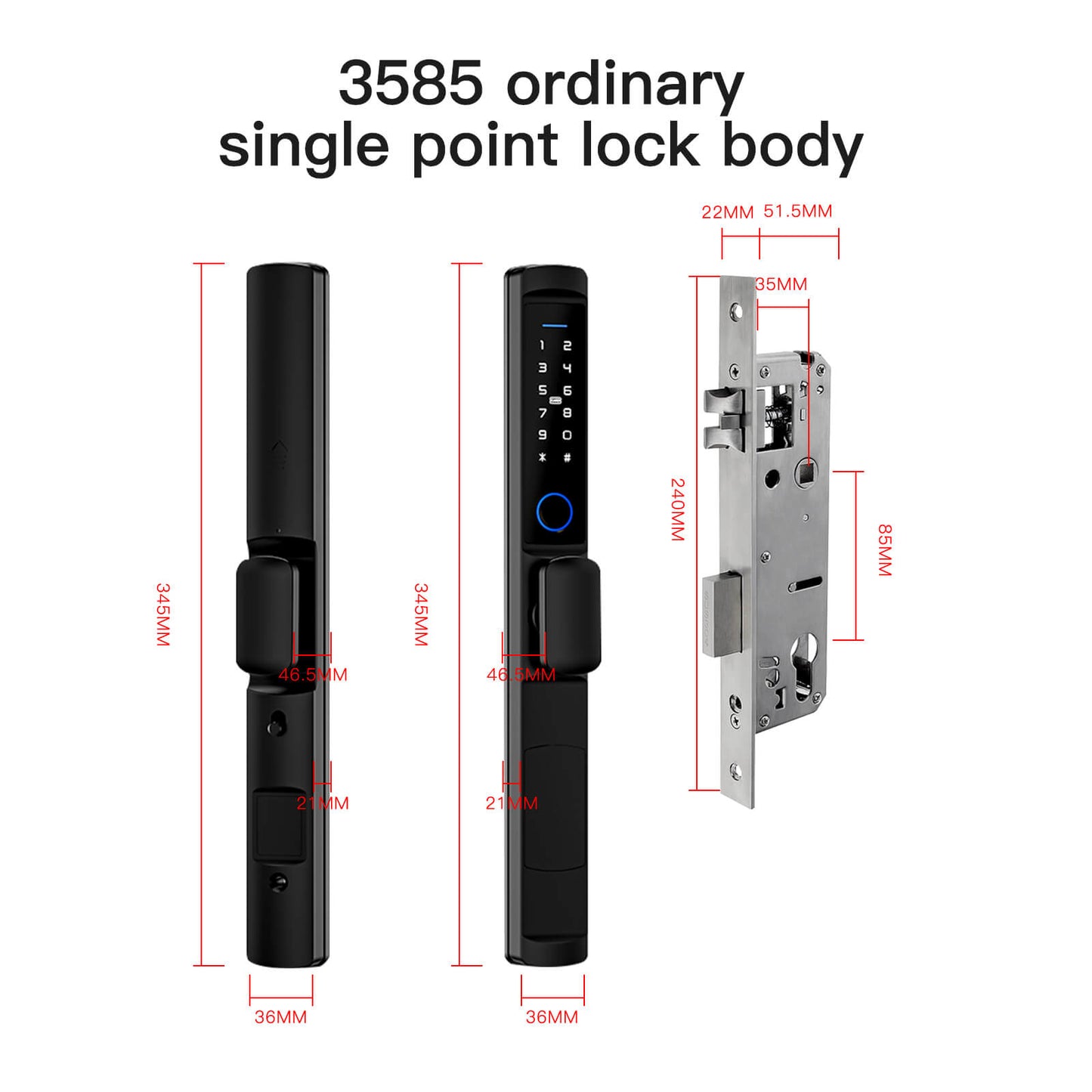 Unlock more features with Smart Door Lock